Happy is the man, I thought,
who, before dying,
has the good fortune to
sail the Aegean sea.
If you are planning your vacation in the Greek Islands and searching for the latest ferry schedules.. we are here to help.
Every day multiple ferries depart daily from all Greek ports of the mainland to the islands. Apart from ferry routes between the Greek mainland and the islands, there are also Greek ferries operating between the islands. Greek island ferry companies will make sure you will arrive at your destination in great comfort and economy.
With Ferry to Greek Islands, you can find all up-to-date Greek island ferry routes and Greek ferry schedules. Use our search engine to compare prices, routes, ferry companies, and book ferry tickets online for all the Greek islands.
Different holiday options await you on the island of Samos… Book your place now and enjoy your holiday…
You can get the fastest and the most economical way of purchasing your ferry to Greek islands ferry tickets for Ayvalik Lesbos Ferry, Cesme Chios Ferry, Kusadasi Samos Ferry (Vathy & Pythagorion), Bodrum Kos Ferry, Marmaris Rhodes Ferry, and Kas Kastellorizo Ferry.
There are round-trip ferries from Ayvalik to Lesbos every day. You can find detailed information about Ayvalik Lesbos ferry prices and schedules.
Cesme Chios ferry services are organized every day during the summer months and on certain days in the winter.
Kusadasi Samos ferry services are organized to Vathy Port on Mondays and Tuesdays, and to Pythagorion port on other days of the week.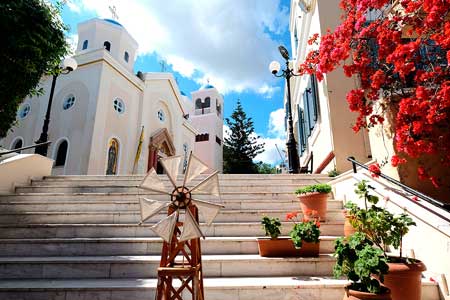 Bodrum Kos ferry services from Bodrum Castle, Bodrum Cruise Port, and Turgutreis Ports are made regularly every day in summer and on...
There are ferry services from Marmaris to Rhodes Island every day. For information about Marmaris Rhodes ferry prices and holiday opportunities...
Ferries run from Kas to Kastellorizo island, every day in summer and certain days in winter months. Visit our page for Kas Kastellorizo ferry tickets.
Your Greek island holiday, starting from 1 night up to your preference, is now at your service. Greek Island Holidays Packages include round-trip ferry tickets, port taxes, and bed/breakfast accommodation. You may modify your holiday in the way that comforts you the most.
The unique beauties of the Greek islands are waiting for you!
Buy your ferry ticket to the Greek Islands in an easy and practical way! With the assurance of Meander Travel, you can easily buy your round-trip ferry ticket to the Greek islands from Ferry to Greek Islands .com. Enter now and buy your ticket for a beautiful island trip now!
Register now to receive information about ferry tickets to Greek islands, specials, discounts, and news from Ferry to Greek Islands ...